IN STORE OR ONLINE RENTALS AVAILABLE!
Office Hours
Sunday
Closed
Monday - Saturday

9:00 AM

-

6:00 PM
Access Hours
Sunday - Saturday

7:00 AM

-

8:00 PM
*Insurance Is Required - Protection Plan Offered at Facility
At A-Aardvark Self Storage, we go above and beyond to accommodate any storage need from residential to commercial. We offer a wide range of unit sizes, all available at an affordable price. When you store with us, you'll always receive the best service. We work hard to answer questions, provide feedback, and create the perfect environment for tenants to safely store their belongings.
A-Aardvark Self Storage Features:
Move-in specials available

Drive-up accessible units

Free use of moving tools

Coded gate entry

Perimeter fencing

Elevator access
A-Aardvark Self Storage is located on Murphy Canyon Road, near several businesses such as Walmart, Target, Vons, Rite Aid, and Frys to name a few. We're also a reliable storage solution for college students attending San Diego State University, San Diego Mesa College, and the University of San Diego. We would love to be your storage solution if you live in or near the San Diego area. Let us know if you would like to take a tour of the facility.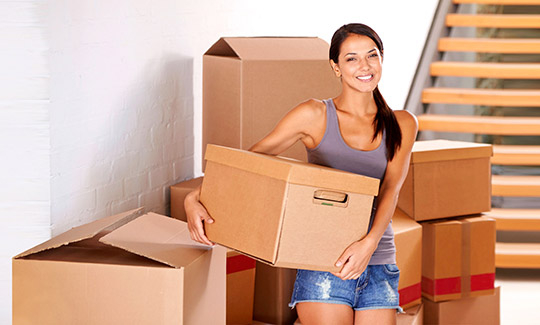 Check Out What Our Customers Are Saying
"
"
Darrell Fulton
on Invalid Date
Nice clean facility, good prices, very helpful.
"
"
Vicki Clark
on Invalid Date
Great place to store your stuff. The manager is very nice and helpful. Prices are fair. I am very happy I found this storage place.
"
"
Gina Freitas
on Invalid Date
I've had a storage unit here for around 15 years and have had no problems with them. I am trying to downsize so I don't have to pay so much but their prices are reasonable and they come with insurance. You have a passcode that you use to enter and then you use your key to enter your storage unit. You can pay your bill several ways which is convenient. I pay by mail. That works best for me. I'm considering paying online when I downsize to a smaller unit. The staff is friendly and efficient.
Check Out What Our Customers Are Saying
Continue to CA-94 E

Head south on Fourth Ave toward Broadway

Turn left onto G St

Take I-15 N to Aero Dr. Take the Aero Dr exit from I-15 N

Continue onto CA-94 E

Merge onto CA-15/I-15 N

Take the Aero Dr exit

Use the left 2 lanes to turn left onto Aero Dr Murphy Canyon Rd

Use the left 2 lanes to turn left onto Aero Dr

Turn right after McDonald's (on the left)

A-Aardvark Self Storage will be on the left after the overpass
From Tierrasanta, San Diego, CA:
Head north on Santo Rd toward Santo Rd

Turn left onto Clairemont Mesa Blvd

Turn left onto Murphy Canyon Rd

A-Aardvark Self Storage will be on the right
From Kearny Mesa, San Diego, CA:
Head south toward Kearny Mesa Rd

Turn left onto Kearny Mesa Rd

Turn right onto Clairemont Mesa Blvd

Turn right onto Murphy Canyon Rd

A-Aardvark Self Storage will be on the right
From Serra Mesa, San Diego, CA:
Head north on Pasternack Pl toward Gramercy Dr

Turn right onto Gramercy Dr

Turn left onto Ruffin Rd

Turn right onto Aero Dr

Use the left 2 lanes to turn left after Taco Bell (on the right)

A-Aardvark Self Storage will be on the left after the overpass