Office Hours
Sunday
Closed
Monday - Saturday

9:00 AM

-

6:00 PM
Access Hours
Sunday - Saturday

7:00 AM

-

8:00 PM
PROTECTION PLAN IS REQUIRED!!!
At A-Aardvark Self Storage, we go above and beyond to accommodate any storage need from residential to commercial. We offer a wide range of unit sizes, all available at an affordable price. When you store with us, you'll always receive the best service. We work hard to answer questions, provide feedback, and create the perfect environment for tenants to safely store their belongings.
A-Aardvark Self Storage Features:
Move-in specials available

Drive-up accessible units

Free use of moving tools

Coded gate entry

Perimeter fencing

Elevator access
A-Aardvark Self Storage is located on Murphy Canyon Road, near several businesses such as Walmart, Target, Vons, Rite Aid, and Frys to name a few. We're also a reliable storage solution for college students attending San Diego State University, San Diego Mesa College, and the University of San Diego. We would love to be your storage solution if you live in or near the San Diego area. Let us know if you would like to take a tour of the facility.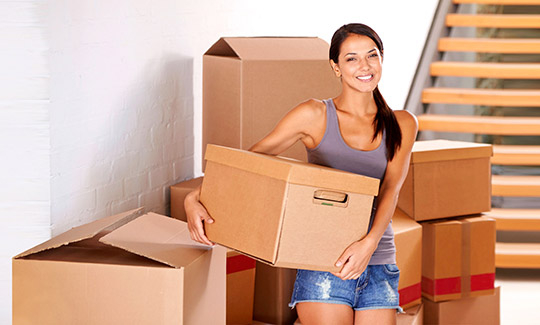 Check Out What Our Customers Are Saying
"
"
Starrs'n Wonderland
on 09/03/2021
I had a storage here for over a year. This place is totally awesome. They are laid back enough to not be all up in your business like some storage places Ive had, yet at the same time they have the place well taken care of. The maintenance guy there is amazing. Doesn't talk much, but he is super nice and helpful. He keeps the grounds very clean and maintained very well. Can't say I ever saw a trash can that was full on the property. Most storage places don't even provide a trash can because they don't want stuff left behind. The gate hours are reasonable. I know I've lost track of time and been in there after hours.. yes they will charge you. But at least we can all be sure our stuff is safe there. That is what matters.. The guys in the office are awesome!! I went through some major ups and downs this last year and they were never pushy or threatening when I was late on a payment ...that meant so much to me. I don't like it when a storage place calls to threaten to sell your stuff 24 hours after being late on a payment. Over all this place was awesome. I highly recommend them. Their rates are very very reasonable compared to some other ones in the area.
"
"
Dizzy Order
on 05/21/2021
Been using it for 3 years great rates . Easy access but secure
"
"
Fair prices always secure they do a good job
Check Out What Our Customers Are Saying
Continue to CA-94 E

Head south on Fourth Ave toward Broadway

Turn left onto G St

Take I-15 N to Aero Dr. Take the Aero Dr exit from I-15 N

Continue onto CA-94 E

Merge onto CA-15/I-15 N

Take the Aero Dr exit

Use the left 2 lanes to turn left onto Aero Dr Murphy Canyon Rd

Use the left 2 lanes to turn left onto Aero Dr

Turn right after McDonald's (on the left)

A-Aardvark Self Storage will be on the left after the overpass
From Tierrasanta, San Diego, CA:
Head north on Santo Rd toward Santo Rd

Turn left onto Clairemont Mesa Blvd

Turn left onto Murphy Canyon Rd

A-Aardvark Self Storage will be on the right
From Kearny Mesa, San Diego, CA:
Head south toward Kearny Mesa Rd

Turn left onto Kearny Mesa Rd

Turn right onto Clairemont Mesa Blvd

Turn right onto Murphy Canyon Rd

A-Aardvark Self Storage will be on the right
From Serra Mesa, San Diego, CA:
Head north on Pasternack Pl toward Gramercy Dr

Turn right onto Gramercy Dr

Turn left onto Ruffin Rd

Turn right onto Aero Dr

Use the left 2 lanes to turn left after Taco Bell (on the right)

A-Aardvark Self Storage will be on the left after the overpass